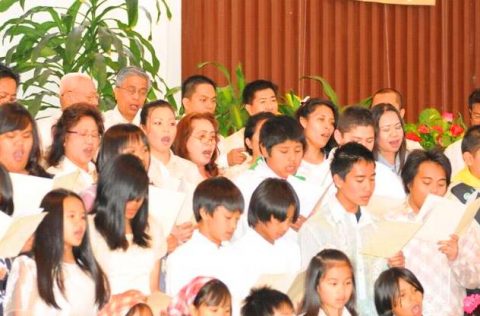 "Make a joyful noise unto the Lord all ye lands. Serve the Lord with gladness: come before His presence with singing."  Ps 100:1,2

Our church has grown in our music ministry.  With new leadership under Brother Donovan Patrick Grant, the members can enjoy women's chorus, men's chorus, mini orchestra, youth and children's choir and a mass choir.  Our voices whether humble or great, we sing in glory and adoration to the One who has blessed us with this fellowship of love and support of a Church family.  We encourage you to join us in any of the choruses and be part of the language of the angels... MUSIC.  Render your voice to Him.

Music has brought the supplications of our souls into song enriching those in the church family to render their talents in praise to the Lord.  For videos of our music programs see the media portion of our website. Enjoy!

Psalms 33:2
  Give thanks to the LORD with the lyre; Sing praises to Him with a harp of ten strings.

      Colossians 3:16
Let the word of Christ dwell in you richly as you teach and admonish one another with all wisdom, and as you sing psalms, hymns and spiritual songs with gratitude in your hearts to God.

Want to be involved?  Render your talents and join us!